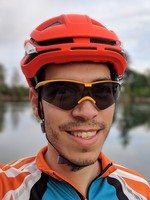 Rodolfo likes sports, nature, exploring cities in unconventional ways and learning languages. Currently discovering what Portugal has to offer.
He believes that continuous learning is a must and that technology is to be used for the betterment of the world. To that end, small acts make great revolutions.
He values people and obsesses over customers, while appreciating correct, beautiful and well-tested code.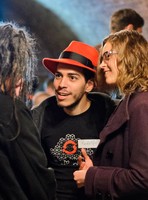 Polyglot, loves coding in Go, Python, Racket or anything else to solve meaningful problems. And loves empowering people to solve their own problems by coaching them to success.
Before taking time off to travel, Rodolfo worked on AWS Elemental MediaStore, a storage service optimized for media that delivers predictable low latency. Prior to that, he worked on multiple parts of OpenShift, Red Hat's open source container platform and Kubernetes distribution.
He is often attending and giving talks in software community events.